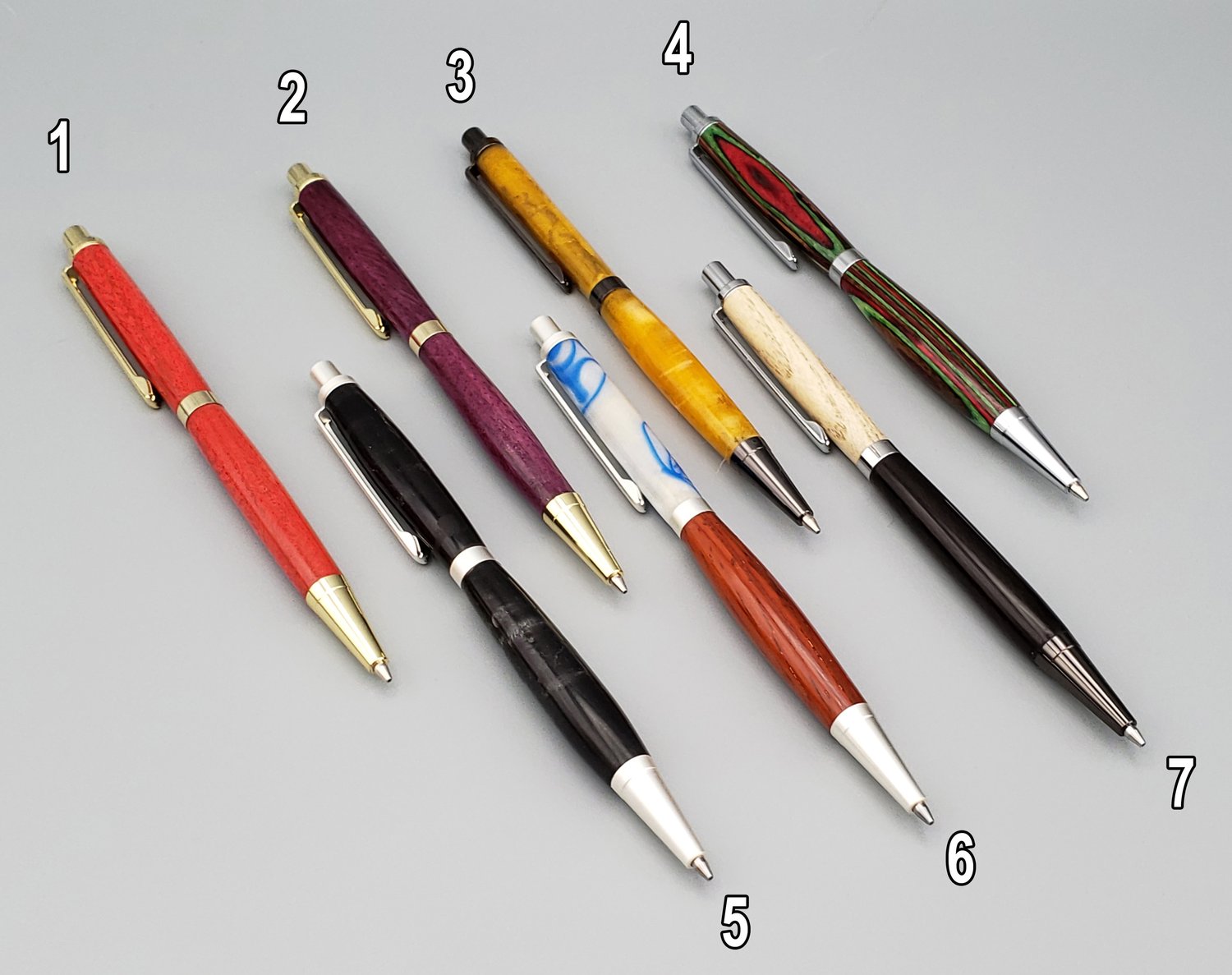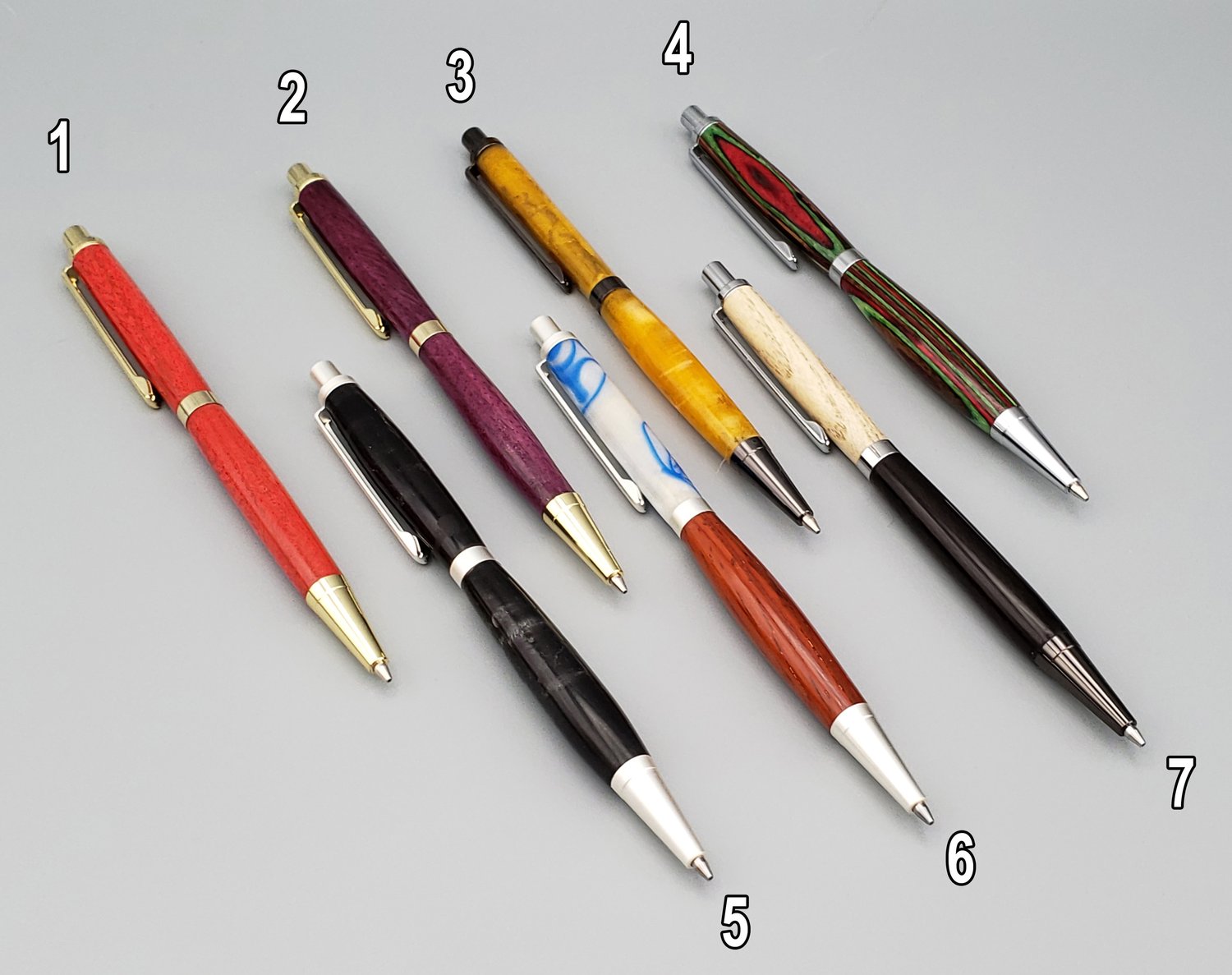 Mechanical Pencils
$23.00 - $25.00
All penciles are 0.7mm and handmade by myself! They all also have an eraser under the metal cap. These are done individually and to no set template. Each is unique and even if I used the same woods, process and design, any subsequent ones would have differences. That being said, we offer customs as well, just contact me though the site to inquire . Here's the current pencil selection!
If you want some coloured leads, you can find them here
https://shop.skyrailroad.com/product/uni-nano-dia-coloured-graphite-0-7mm
Don't worry if a number is missing, that is just a sold pencil.
1 - "Akagi" - Made of Hackberry, this pencil was finished with lacquer I picked up on on a trip to Japan. Hence the vivid red colour. The process is by far the slowest as there's no way to make it cure faster. On top of all that it still gets a regular protective coating. Weight 0.7 ounces
2 - "Grape" - This is purple hart wood! I don't have much of it, and boy was it a pain to turn. That being said, it's a little lopsided, so 2 bucks off. Fun experience ,would like to make some more with it soon!.
3- "Squishy Orange" - This ended up a lot more yellow than I thought it'd be. Was making it for myself but thought it'd be better to share with others instead of just keeping it. (If I start keeping all the ones I'd like..then I'd have nothing to sell!) This is acrylic turned to my standard shape , great if you hold your pencils near the top. Weight 0.6 ounces.
4 - "Xmas" - This is a laminated wood, made out of layers of dyed woods then cut and turned. It's a bit in the season and I love the final look of the wood. One of the first specialty wood pencils I've ever made, need to make an extra one for myself next time. Weight. 0.7 ounces.
5 - "Snowflake Obsidian" - This is ebony. Yeah, that one from piano keys, No ivory however, I can't do that. The snowflake part comes from the finish. A very shiny pencil.
6 - Red Sky"- This ones a bit odd. The wood portion is Padauk, the top is acrylic. Originally a different design entirely, while trying out a new finishing technique, I more or less destroyed the original top half. Fortunately I had that piece of acrylic laying around, so finished it up instead. The end result is lovely, though the weigh is shifted into the top half. Not a problem just a different way of doing pencils from my normal. Weight 0.6 ounces
7 - "Cookie" - More specifically a Black and White, they're almost a cake like cookie with one side black, the other side white. Very tasty. The pencil itself is Ebony on the bottom, Hackberry on top. Technically this was made out of two failed pencils (The wood cracked) So it's a bit of a sausage.