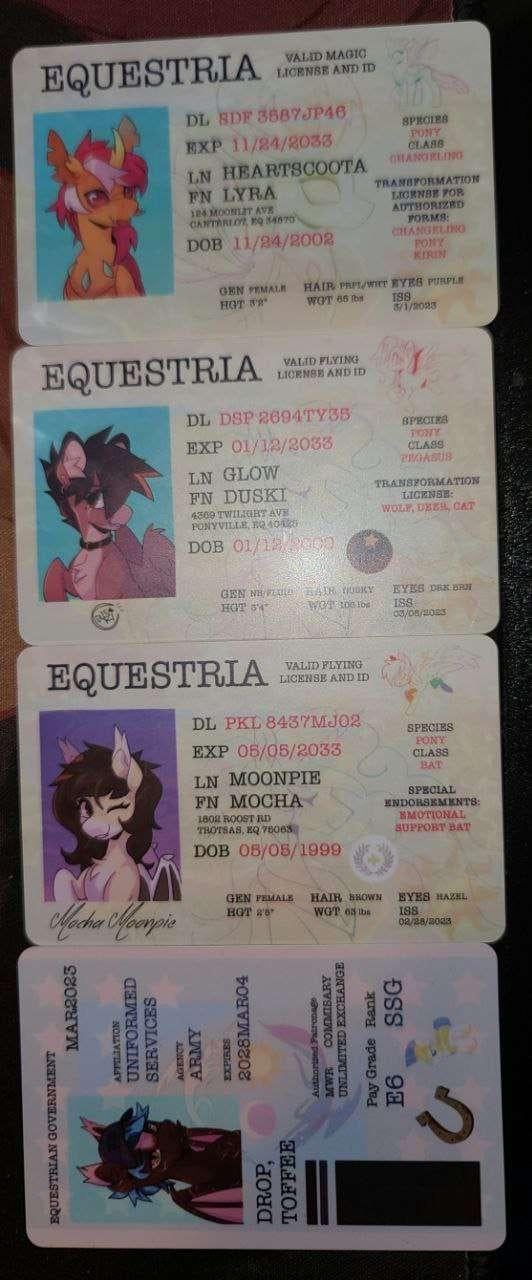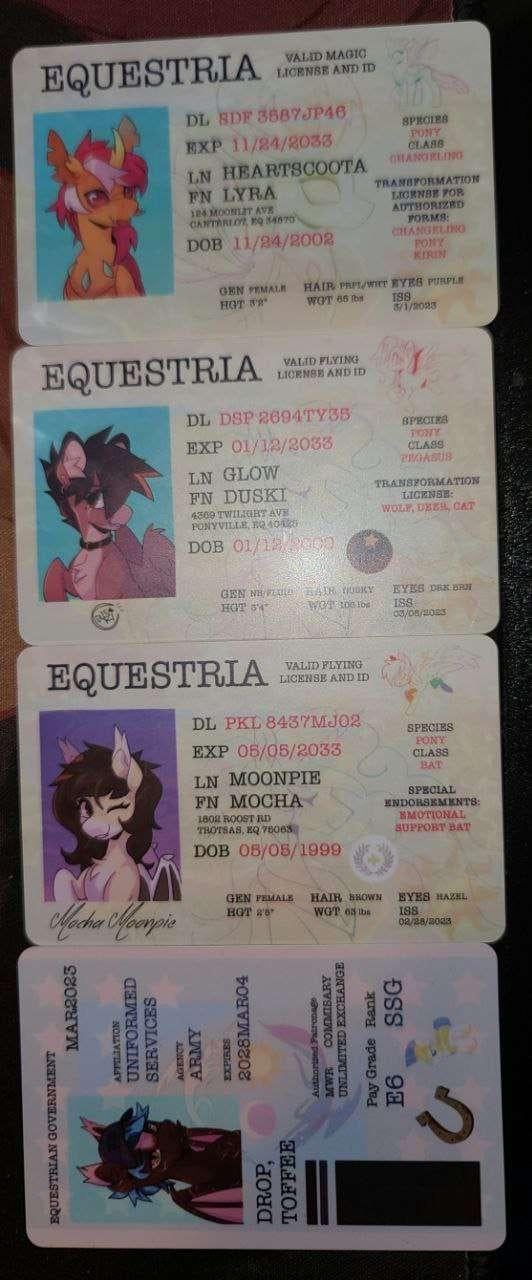 Custom Printed ID card
$10.00
A wallet sized, single sided ID card with artwork you provide!
Please use this group if you have artwork from someone that is not me, (and permission to print it!!!!) Commissions, your own work, it's all good. Just have that permission.
For the most of you that'll be from ashtodusk (hi ash! you're cool)
Send files to me via the store contact , or directly to skyportzer@gmail.com with a title like. "ID Card Upload for (Your order here)"
Turn around time is not instant. We usually do a print run every month or before major conventions.
Currently we anticipate the next batch to go out in June. Bear that in mind.
THANKS FOR READING! Please contact me with questions or concerns, happy to help!